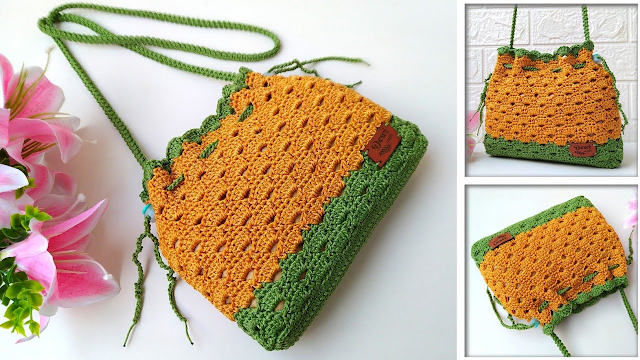 Making a beautiful crochet
drawstring bag for beginners is a fun and rewarding project. Here's an easy
step-by-step guide to help you create one:
Materials you'll need:
Crochet hooks (appropriate size for your yarn)
Worsted weight or bulky yarn in your desired color(s)
Scissors
Yarn needle
Ribbon or cord for the drawstring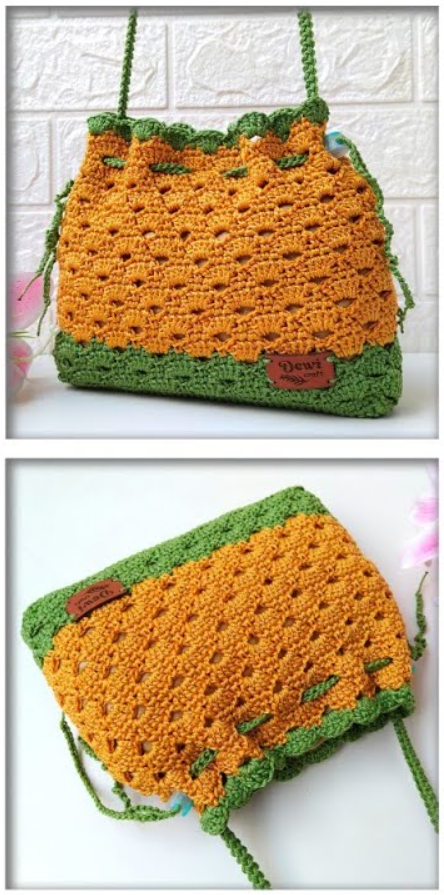 Instructions:
Choose your yarn and hook:
Select a soft and durable yarn suitable for bags, such as cotton or acrylic.
Choose crochet hooks that complement your yarn weight to achieve the desired tension and drape.
2. Determine the bag size:
Decide on the size of your drawstring bag based on its intended use, such as a small pouch or a larger bag for carrying essentials.
Consider the dimensions and capacity you want for your bag.
3. Start crocheting the bag:
Begin by making a foundation chain that matches the width of your desired bag. Make sure it is a multiple of two.
Single crochet in the second chain from the hook and in each chain across. This will create the first row of single crochets.
Continue working single crochet stitches in each stitch across every row until you reach the desired height of the bag.
4. Create the drawstring casing:
Once the bag reaches the desired height, fold the top edge down to the inside of the bag to create a fold or casing for the drawstring.
Single crochet evenly along the folded edge to secure it in place, creating the drawstring casing. You can space the single crochet stitches about half an inch apart.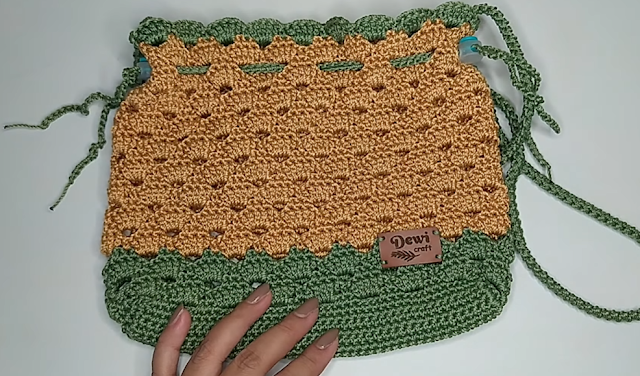 5. Finishing the bag:
Fasten off the yarn and cut it, leaving a long tail for sewing.
Fold the bag in half with right sides facing each other.
Use a yarn needle to sew the side seams of the bag, stitching through both layers. Start from the bottom and sew up to the drawstring casing.
Turn the bag right side out.
6. Attach the drawstring:
Thread a ribbon or cord through the drawstring casing, using a safety pin or yarn needle to help guide it through.
Make sure the drawstring is long enough to gather and tie the bag closed. You can leave extra length for decorative purposes.
Tie a knot or bow at each end of the drawstring to secure it in place.
7. Weave in any loose ends and trim excess yarn.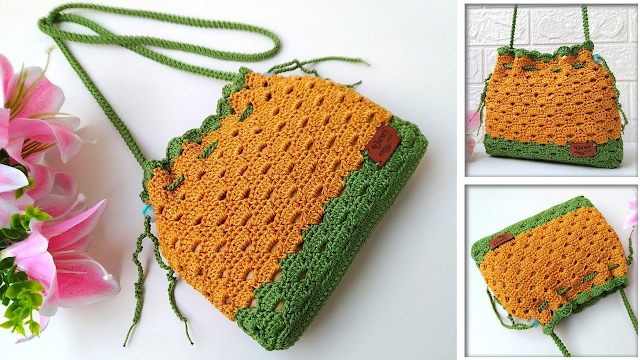 You've now completed an easy and beautiful crochet drawstring bag! Feel free to personalize it by adding
embellishments, such as crochet flowers, buttons, or beads, if desired.
Enjoy the process of creating your crochet drawstring bag and have fun using it for various purposes like storing small items, gifting, or as a stylish accessory.